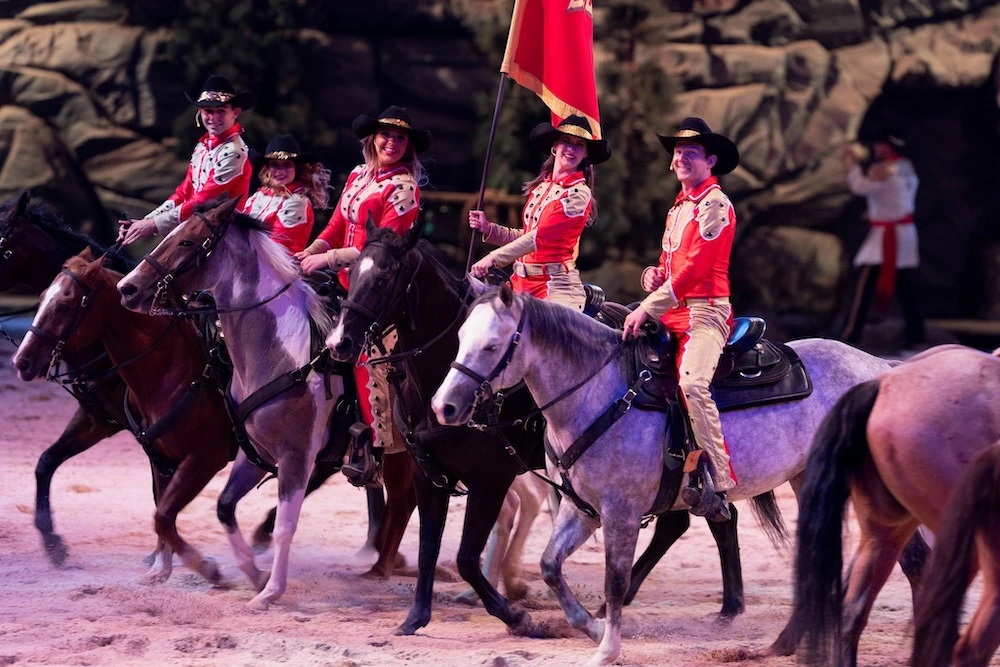 3 Reasons to Plan Your Trip to Our Branson Dinner Show Today
There's never a bad time to start planning your trip to Dolly Parton's Stampede! Our regular season show runs from early March through October, and our special Christmas show runs through November and December. However, we recommend planning your trip to our show in advance no matter what time of year you're visiting. Here are 3 reasons to plan your trip to our Branson dinner show today:
1. Choose Your Preferred Seating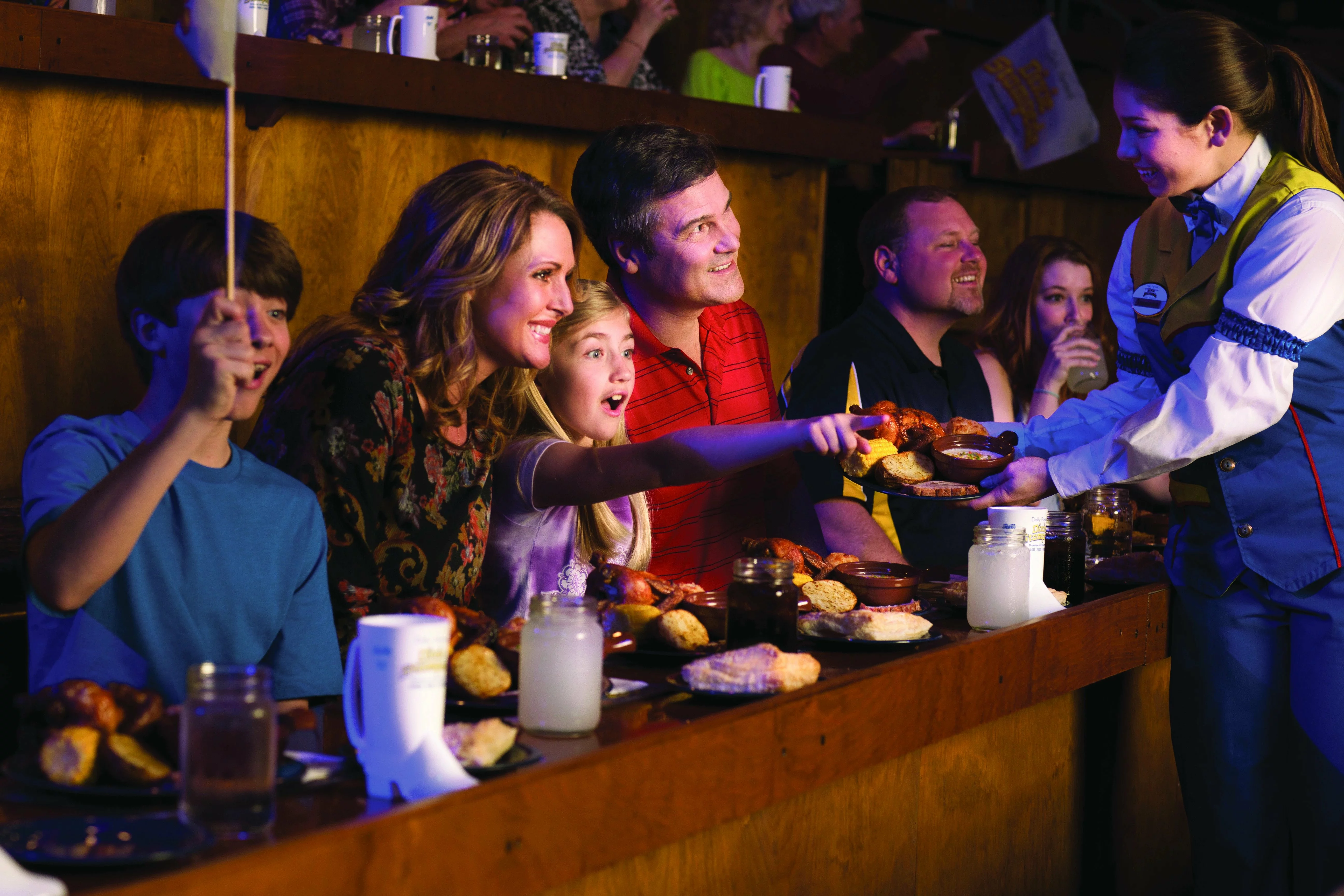 You don't want to wait until the last minute to get tickets to Dolly Parton's Stampede! We make it easy to plan your trip ahead of time by allowing you to purchase tickets online. When you get your tickets online, you can let us know where you prefer to sit during our Branson dinner show! When you go to buy your tickets, you'll be able to see a seating map of our arena. Then, you can choose which section you'd like to sit in. We offer North Regular Seating, North Accessible, North VIP, South Regular Seating, South Accessible, and South VIP. This way you can plan who you'll be cheering for throughout the show!
Along with preferred seating, you can choose if anyone in your party needs a special meal. We offer vegan, vegetarian, gluten-free, dairy-free, egg-free, and peanut allergy meals so that everyone can enjoy the dinner portion of our show when they visit!
2. Guarantee a Spot at Our Show
When you plan your trip to our Branson dinner show ahead of time and secure your tickets early, that means you're guaranteed a spot at our show! Don't risk showing up the day of the show to get tickets from our box office — get tickets early and choose to visit the date and time that you want. You'll be stress-free knowing you already have a seat in our audience and won't have to miss out on this can't-miss attraction.
3. Plan the Rest of Your Vacation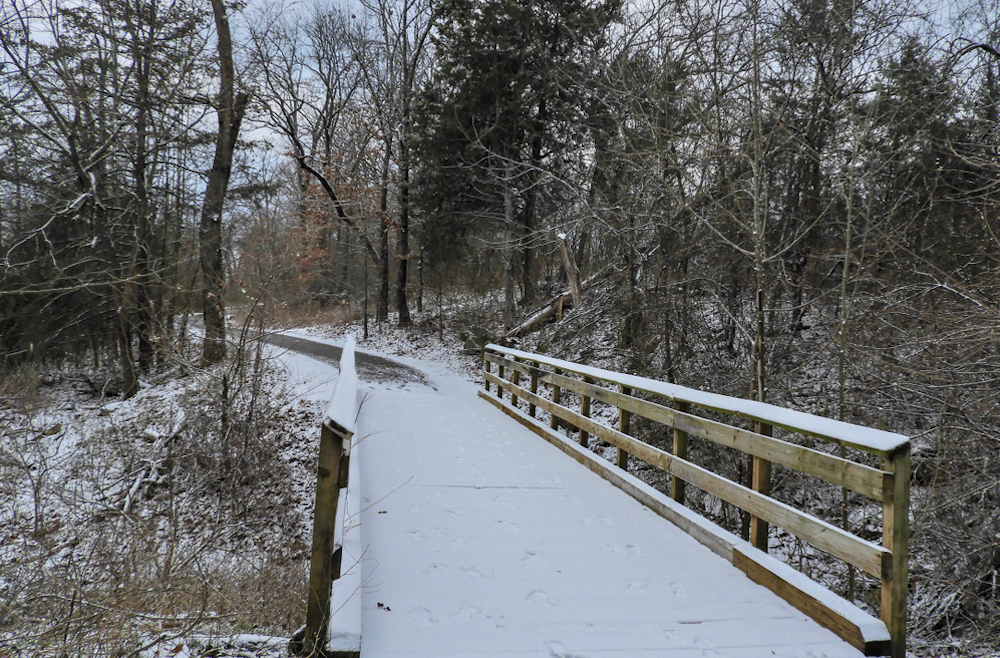 Once you've chosen a showtime, it makes it easier to plan the rest of your trip! Since you know when you'll be at our show, you can plan the rest of your itinerary around that. Pick out what restaurants you want to try the other days you're in town, what other attractions you'd like to visit, and the top sights you'd like to see in Branson. If you need help deciding what to do, spend some time learning about the best things to do in Branson for first-time visitors!
About Our Branson Dinner Show
Now that we've given you the top reasons you should start planning your trip to see us today, it's time to tell you more about our Branson dinner show! Dolly Parton's Stampede is the most fun place to eat in Branson and the world's most visited dinner attraction. Our show features 32 beautiful horses, a cast of talented trick riders, stunning special effects, spectacular musical productions, and even a dog relay event! There won't be a dull moment from the time you step foot in our arena to the time you leave. While you watch the show, you'll be feasting on a delicious four-course meal that's as big as the main event. Our dinner will satisfy all your country cravings!
Although we're closed for the season in January and February, we welcome back visitors to The Stampede in March — and you can get tickets anytime! Take a look at our show schedule to start planning your trip to our Branson dinner show today.